Great Projects
Before the Billionaire Boys Club took an interest in owning our public schools and government officials caved to their every edict, educators were trusted with schooling of American children. The past decade has seen knowledgeable, esteemed educators marginalized in favor of profiteers who know nothing about educating students and everything about making investors and shareholders richer. The organizations listed below represent educators who continue to fight for quality education for all children. We support their projects and their efforts to assure that our children have professional teachers, quality curriculum, and state of the art technology, equipment, and facilities.
To suggest an addition to our list, contact us at mail@greatschoolsforamerica.org. Mention Great Projects in the subject line.
Save Our Schools is a grassroots movement dedicated to restoring educator, parent, student, and community influence over education policy and practice.
Oregon Save Our Schools (Facebook)
We are a group of parents, grandparents, teachers, students, support staff, and community members joining together to defend public education in Oregon.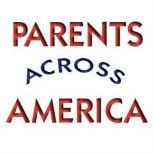 PAA is a non-partisan, non-profit grassroots organization that connects parents and activists from across the U.S. to share ideas and work together on improving our nation's public schools.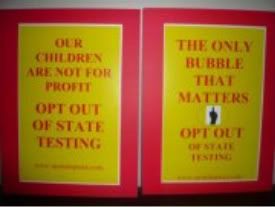 Parents, educators, students and social activists who are dedicated to the elimination of high stakes testing in public education. We use this site to collaborate, exchange ideas, support one another, share information and initiate collective local and national actions to end the reign of fear and terror promoted by the high stakes testing agenda.
Rethinking School magazine advocates for elementary and secondary reform. Parents have plenty of reasons to be upset with our schools. Unfortunately, their anger is being channeled by corporate funders whose schemes for privatization, smashing unions, and ever more testing will only make things much, much worse.

FairTest works to end the misuses and flaws of standardized testing and to ensure that evaluation of students, teachers and schools is fair, open, valid and educationally beneficial.
Answer Sheet
A School Survival Guide for Parents and Everyone Else. One big focus is on helping parents get themselves and their children through their formal education--while staying sane. It's not easy.
The Grassroots Education Movement (GEMNYC) educates, organizes, and mobilizes educators, parents, students and communities to defend public education. Produced the movie The Inconvenient Truth Behind Waiting for Superman.
Dr. Stephen Krashen says: Do not invest 4.5 billion on new standards and tests. Instead, work on improving the NAEP to get a picture of how our students are performing, and continue to use teacher evaluation to evaluate individual student performance.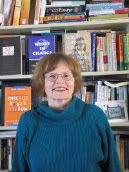 Winner of the George Orwell Award that recognizes writers who have made outstanding contributions to the critical analysis of public discourse, Susan O is perhaps the most outraged educator of us all.
Deborah Meier and Diane Ravitch have found themselves at odds on policy over the years, but they share a passion for improving schools. Bridging Differences will offer their insights on what matters most in education.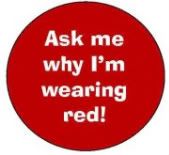 Wear Red for Ed (Facebook)
A grassroots movement started by parents and teachers as a way to stand up for public education.
Anthony Cody spent 24 years working in Oakland schools, 18 of them as a science teacher at a high needs middle school. He is National Board certified, and now leads workshops with teachers focused on Project Based Learning. With education at a crossroads, he invites you to join him in a dialogue on education reform and teaching for change and deep learning.
Nancy Flanagan is an education writer and consultant focusing on teacher leadership. She spent 30 years in a K-12 music classroom in Hartland, Mich, and was named Michigan Teacher of the Year in 1993. She is National Board-certified, and a member of the Teacher Leaders Network. She welcomes feedback on her sharp-eyed perspectives on the inconsistencies and inspirations, the incomprehensible, immoral and imaginative, in American education.
Reporting on Chicago education, political, and labor union news that focuses on corruption, crony capitalism, and doing what is best for the poorest students.
In the sixth decade since its founding, Editorial Projects in Education (EPE) remains true to its mission: raising the level of understanding and discourse on critical issues in American education.
This space explores issues in public education policy, and it advocates for a commitment to and a re-examination of the democratic purposes of schools. If there is some urgency in the message, it is due to the current reform efforts that are based on a radical re-invention of education, now spearheaded by a psychometric blitzkrieg of "metastasizing testing" aimed at dismantling a public education system that took almost 200 years to build.
Occupy the DOE (Facebook)
On October 25, 2011, 200 parents, teachers and supporters of public education took over the NYC Dept. of Ed's Panel for Educational Policy (PEP) meeting. Help us do it again, and demand that our voices be heard in our schools and communities.